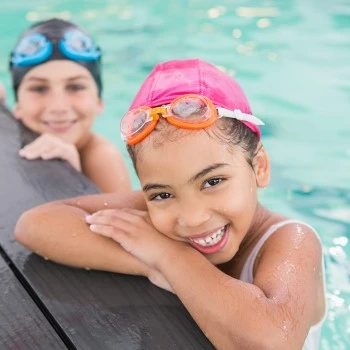 Fit-N-Wise Aquatics offers one-on-one instruction for children ages 3 through adult. Private swimming lessons for adults or children, special water exercise or personal training in the water are available throughout the year.
Please call well in advance for any private training, as instructors and pool times are limited, especially during the summer months.
*Private swim lessons can be shared among kids in the same family living under the same roof. Only one child will be taught at a time for the full 30 minutes, or they may divide the time so that each child receives a set amount of time out of each 30 minute lesson. These special arrangements will be made with the Aquatic Coordinator and the instructor and are subject to approval.