The cardiopulmonary rehabilitation program is for people diagnosed with heart disease, or who recently had heart surgery (stent, bypass, open heart). The program is also beneficial for those with COPD, asthma or symptomatic lung disease.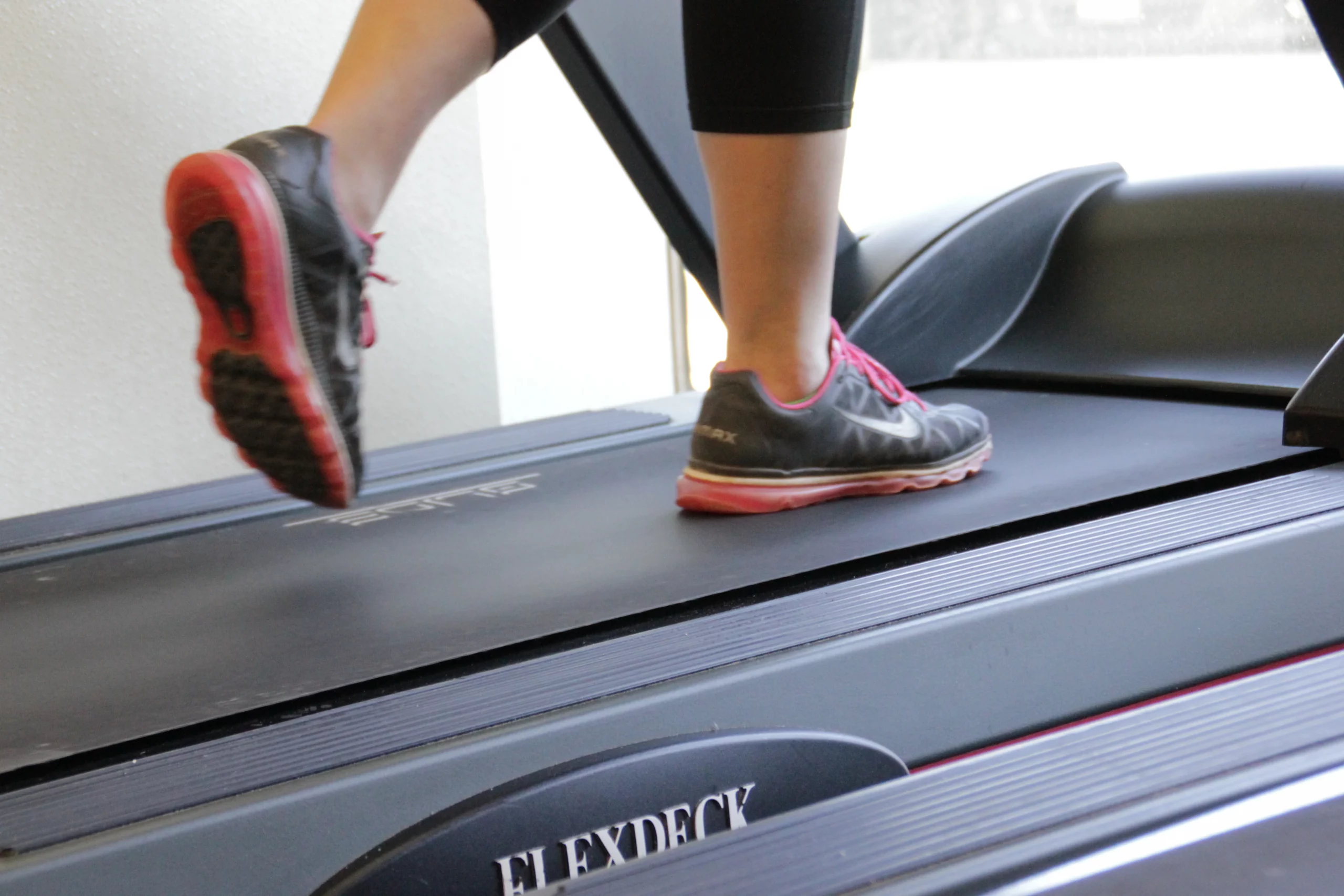 Our professional staff of nurses, exercise physiologists and respiratory therapists work with you to provide scheduled exercise and education sessions. You are monitored throughout your prescribed exercise times with the newest technology and computer programs to give feedback on your progress. In addition, you are educated on how your heart and lungs work, ways to decrease stress levels and how to choose healthy diets. If you have been diagnosed with cardiopulmonary disease, talk to your physician about how you can benefit from our program. Below is more information about cardiac and pulmonary rehabilitation at Wise Health System.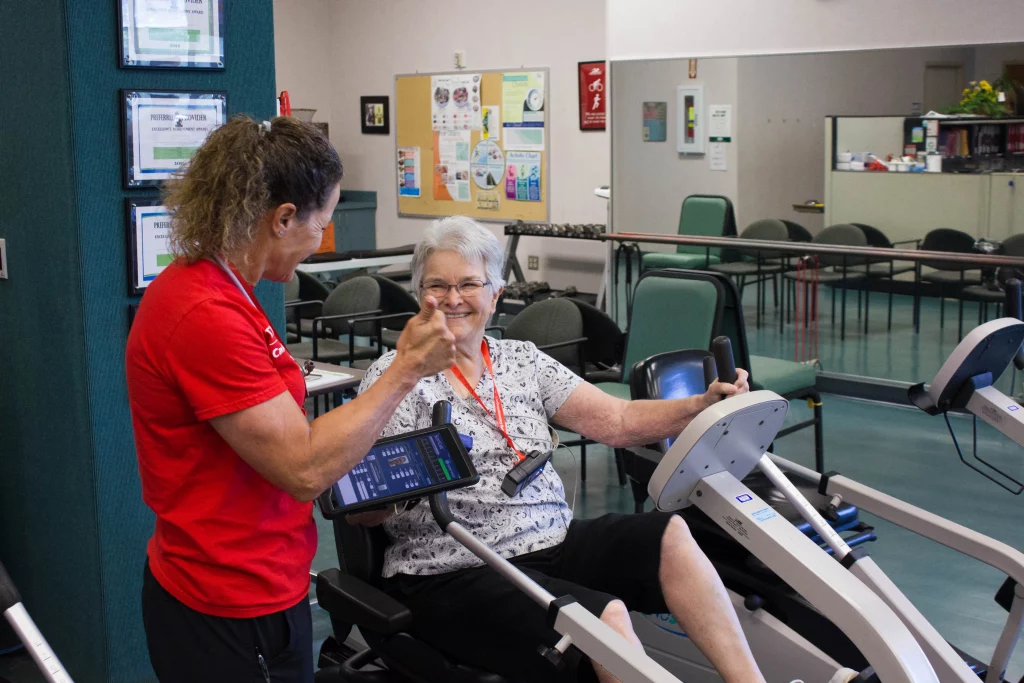 Cardiac rehabilitation is an exercise and education program designed to improve your quality of life after you have experienced a heart attack or another heart problem. The program includes personalized exercise and educational programs to provide patients with the knowledge needed to make wise decisions about their health. Cardiac Rehab is divided into phases, with Phase I occurring during a patient's hospital stay and the other phases beginning after a patient has been discharged from the hospital, or any time upon a physician's referral. See below for more information of each phase.
The 3 Phases of Cardiac Rehabilitation
Phase I occurs during the patient's hospital stay. Any patient admitted with a heart attack, coronary artery disease, or pacemaker can be referred to cardiac rehab for individual teaching. All patients treated with a cardiac intervention or heart by-pass surgery will be seen by a Cardiac Rehab staff member. During Phase I, a Cardiac Rehab staff member provides one-on-one education for the patient regarding his or her disease state.
Phase II of cardiac rehabilitation is the initial outpatient cardiac rehab program. During phase II, you will take part in a structured exercise program supervised by professional staff members, and receive information on how to change your lifestyle, such as health eating, managing stress, and quitting smoking. During rehab, patients are monitored by telemetry equipment to ensure a safe and progressive exercise regiment.
Following completion of Phase II Cardiac Rehab, you may join our Phase III Wellness Program. The Phase III program is supervised by a professional staff member and allows you to continue your exercise, but you are no longer monitored with telemetry equipment. The Wellness program allows you to set your own schedule and to exercise with a group or as an individual.
The Cardiac Rehab team consists of registered nurses, a registered respiratory therapist, an exercise physiologist, a monitoring technician and insurance clerks. Registered dietitians, social workers, pharmacists and our medical director are also available to assist, when needed.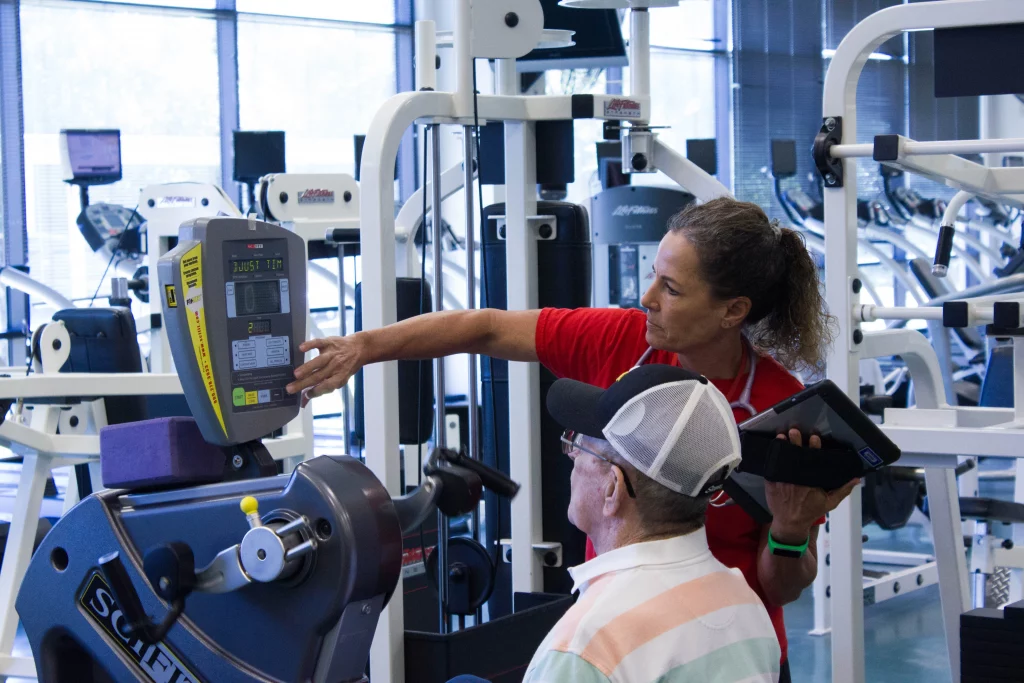 Pulmonary Rehabilitation is for people with lung conditions and diseases such as asthma, emphysema, chronic bronchitis, chronic obstructive pulmonary disease (COPD), or experienced a lung transplant or other lung surgery. The goal of the program is to increase a person's ability to complete normal, daily tasks using a lesser shortness of breath and to better manage their condition.
Pulmonary Rehab includes an individually tailored exercise and education program, and better equips a person with knowledge for making well-informed health decisions.
The 3 Phases of Pulmonary Rehabilitation
Phase I occurs during the patient's hospital stay. In Phase I, individualized exercise prescriptions are developed that involve breathing techniques. It also includes education about the lungs and specific lung condition, proper dieting and stress management.
The goal of Phase II is to develop goals for improving your health both physically and emotionally. Phase II of pulmonary rehab is designed to provide instruction and education on how to exercise appropriately. In addition, you will receive education on respiratory care, quitting smoking, nutrition, and oxygen therapy.
After completing Phase II, you may join our Phase 3 Wellness Program. Phase 3 is a program in which you can continue your exercise supervised by professional staff, but more independently. You can set your own schedule and exercise individually or with a group. If you are unable to join the Phase 3 program, you will be given guidelines for a home exercise program.
The Pulmonary Rehab team consists of a registered respiratory therapist, an exercise physiologist, registered nurses, a monitor technician, and insurance clerks. Other staff that supports the Pulmonary Rehab team includes registered dieticians, social workers, and pharmacists.
Contact Fit-N-Wise Cardiopulmonary Rehabilitation
Please contact us for more information about our
Cardiopulmonary Rehabilitation program. 
Phone: (940) 626-1732
Fax (Referrals): (940) 393-0510